What is affiliate marketing? This is the big question which many people have asked when they want to start earning more money through online channels. Everything would be clearly explained in this article.
What is affiliate marketing?
So… What is affiliate marketing? Nowaday, there are many factors which are changing the way we get more income. Due to pandemic, everything has changed. People started getting used to turning everything into online, from doing their business to getting a shopping or entertainment. Affiliate marketing has become an online channel, popular in many countries since 5 years ago, where everyone could get passive income right at their home.
Definition of affiliate marketing
As Pat Flynn's Smart Passive Income's definition, Affiliate marketing is the process of earning a commission by promoting other people's (or company's) products or services. You could find a product you like or have much knowledge about it, promote to others who need it and earn a piece of the profit for each sale that you make.
There are 3 important parts of an affiliate network.
Advertiser: They are brands or businesses who need to make more sales or get more potential customers.
Network: The platform like Rentracks, which is between Advertisers and Publishers which have transparent system to monitor and track the conversions made by Publishers
Publisher: Everyone could be a Publisher, as long as they create sales or bring more leads (depend on each campaign), they could receive the commission from Advertisers.
History of affiliate marketing
Although affiliate marketing has been popular around the world since 5 years ago, it has a history starting from 1989. As Wikipedia, the concept of affiliate marketing on the Internet was conceived of, put into practice and patented by William J. Tobin, the founder of PC Flowers & Gifts. Launched on the Prodigy Network in 1989, PC Flowers & Gifts remained on the service until 1996.
How affiliate marketing works?
It's a very simple process, it is not something mysterious and confusing as many people thought. Just remember, the overall goal of an affiliate program is creating a win-win platform for both Advertiser and Publisher. Advertisers could increase the sales value, profit and improve their brand identity, while Publishers could make passive income through their efforts to promote products and services, reach to right customers.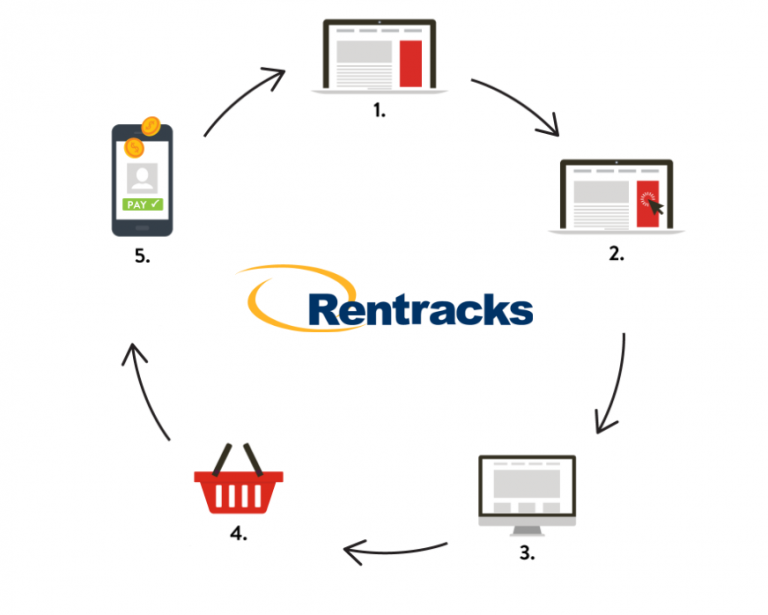 1: Publisher promote products or services in their website or media channels by affiliate link
2: Customer clicks affiliate link on Publisher's website.
3: Customer is redirected to brand's website
4: Customer purchases products or services by finishing payment
5: Publisher receives commission base on each successful sales
How to make money with affiliate marketing?
As above information, you understand what affiliate marketing is, right? Now, we are going to move to the next important part "How to make money online with affiliate marketing?". If you are a beginner and very fresher in affiliate or online marketing, don't worry. There are many methods we are gonna give you as below.
Become an influencer
Nothing easier than using your personal profile to promote the products you like. You can use your Facebook, Instagram, Linkedin, Twitter or any other social to do affiliate. As long as your personal profile has a good engagement and many real friends or followers, you could start promoting products on them. If your channel is still not so popular? Don't worry, start changing it right today by adding more friends, creating many good and useful content to attract more followers, making activities to interact with your fans, then post the content about products with affiliate link. It would start giving you the first conversions and commission.
Write a blog
If you don't want to be an influencer on social media, no problem, you totally could be a good blogger. By creating your first website, you can write any useful content on it and do SEO to make more organic traffic. There are many free courses about making simple website, doing SEO on Youtube or online school. Let's choose an industry and start your great website today
Make a Youtube channel
The 3rd method to do affiliate marketing is creating an Youtube channel. You could start filming a useful content or review some products then upload to your Youtube channel and leave affiliate link in the description below each video. Then, if people want the products, they could click to your affiliate link and buy it to give you commission.
Use FB ads or GG Ads
If you don't want to spend much time to have first commission, you could try Facebook Ads or Google Ads. To use them, you need knowledge about how advertising works and how to optimize your budget to get the best results. Fortunately, there are many free Youtube videos or online lessons to learn about it. You could start with the low budget first then increase it after having some good results.
I want to make money online with affiliate, how to start?
To start making money online with affiliate, you can sign up as Rentracks's Publisher to get the best support and free training. Rentracks is affiliate network from Japan and now operating in Thailand, Malaysia, Taiwan, Indonesia… In this month, we have many promotions for new Publishers that you should not miss! Joining by signing up here .
Conclusion
Above is "What is affiliate marketing and how to make money online with it?". As you can see, it is not something too difficult to start, right? We hope you could have much commission with Rentracks from now on.